DHS Medicaid Tools
Providers should continue to use the eligibility tools from the Iowa Department of Human Services (DHS) to determine a member's MCO enrollment. Link to Medicaid Tools for Providers on the DHS website.
Ombudsman Program for Managed Care
The Managed Care Ombudsman Program (MCOP) helps people navigate the managed care system. In addition to its focus on older Iowans, MCOP advocates on behalf of children enrolled in HCBS waiver programs, which include intellectual disability, children's mental health, health and disability, and brain injury waivers.
Visit the MCOP webpage to find links for providers and members, MCOP reports materials, and and information for filing complaints.
Contact MCOP
Email the MCOP ombudsman:
ManagedCareOmbudsman@iowa.gov
Iowa 1st Five Initiative
Healthy Mental Development
The 1st Five Healthy Mental Development Initiative is a public-private partnership bridging primary care and public health services in Iowa. The 1st Five model supports health providers in the earlier detection of social-emotional and developmental delays and family risk-related factors in children birth to 5 and coordinates referrals, interventions and follow-up.
Visit the 1st Five website to find links to resources for professionals and parents, program materials and videos, and links to related information.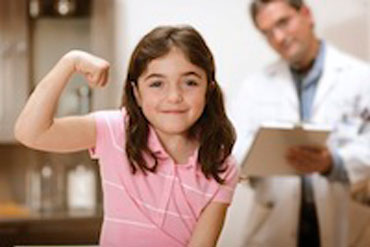 Website Accessibility
Iowa EPSDT is committed to making our information and materials accessible to everyone.
To increase the font size on site pages, hold down CTRL and press + on a PC. Hold down Command and press + on a Mac.