Mental Health Care
Screening in Primary Care
Children and adolescents of any age may experience problems in mental or behavioral health. These problems may include aggression, anxiety, depression, social withdrawal, hyperactivity, poor impulse control, oppositional behavior, or a range of other difficulties. Primary care clinicians often can help identify these problems through careful screening and ongoing surveillance. Early identification is critical for providing effective intervention so that more severe problems can be avoided. The Bright Futures program of the American Academy of Pediatrics recommends regular screening in three main areas:
Autism Screening
Adolescent Depression Screening
Alcohol and Drug Use Screening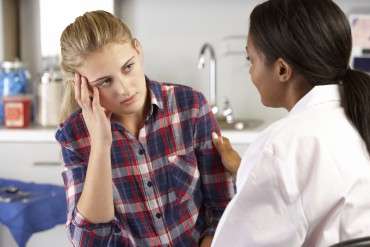 Autism Screening
At 18 and 24 Months
Screening for autism is recommended at 18 and 24 months. The M-CHAT R/F is the suggested screening tool, and Medicaid will reimburse for a standardized screening tool. Any child suspected of an autism spectrum disorder should be referred immediately for diagnostic evaluation, services, and completion of an audiological evaluation.
Adolescent Depression Screening
Begin at 12 Years of Age
AAP/Bright Futures recommends screening of children and adolescents for depression beginning at 11 years of age. The Patient Health Questionnaire-2 (PHQ-2) is a brief and practical tool to use. If screening is positive on the PHQ-2, the PHQ-9 should be administered. Medicaid will reimburse for use of the PHQ-9 or another standardized depression screening tool. Use of the PHQ-2 is not a separately reimbursable service.

Mental Health Care
Additional Screening or Assessment
In addition to these recommended screenings, primary care clinicians are encouraged to complete additional screening or assessment of emotional/ behavioral health when needed. An excellent resource for selecting tools for this purpose is the AAP publication Mental Health Screening and Assessment Tools for Primary Care.
Frequently used screening and assessment tools for emotional/behavioral health include the ASQ-SE (for young children ages 6-60 months) and the Pediatric Symptom Checklist (for children ages 4-16 years). The Vanderbilt Diagnostic Rating Scales are useful for assessing symptoms of ADHD, disruptive behavior, and mood in children ages 6-12 years.
Assistance in deciding on appropriate CPT billing codes for emotional/behavioral assessment is provided by the AAP, in its Coding Corner article, "Coding for Emotional/Behavioral Assessment vs. Developmental Assessment." View the article abstract from AAP News, Jan. 2015.
Alcohol and Drug Use Screening
Begin at 11 Years of Age
AAP/Bright Futures recommends screening for alcohol, tobacco and substance use annually, beginning at 11 years of age by asking directly about usage or experimentation. The CRAFFT Screening Tool is helpful for identifying problem use and is a suggested tool. Medicaid will reimburse for the use of the CRAFFT or other standardized tool.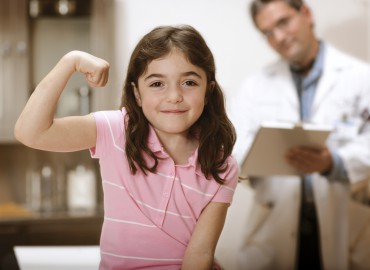 Website Accessibility
Iowa EPSDT is committed to making our information and materials accessible to everyone.
To increase the font size on site pages, hold down CTRL and press + on a PC. Hold down Command and press + on a Mac.