Iowa Child Health & Development Record
The Iowa EPSDT Care for Kids program developed the Iowa Child Health & Development Record (CHDR) forms to guide and document children's health maintenance visits from birth up to age 18. The CHDR forms have helped identify developmental milestones, risk factors, and potential red flags for referral.
Risk Factors, Stressors
Risk factors in a child's life include nutrition concerns and family stressors. Developmental "red flags" signal the need for further assessment, and evaluation of delay or potential for delay.
Current Guidance
Please refer to the Iowa EPSDT Periodicity Schedule for current guidance on recommended exams, screenings and surveillance.
In addition to the Iowa CHDR forms, the Care for Kids program also recommends the use of materials and tools from the Bright Futures Tool and Resource Kit, developed and maintained by the American Academy of Pediatrics (AAP).
Acknowledgements
The Iowa CHDR forms were developed with assistance and input from:
Iowa CHDR Forms
The CHDR forms are currently being updated so that they continue to be helpful and free.
Each age-appropriate Iowa CHDR form provides:
An easy-to-use screening checklist with space for notes and comments to help you identify emerging concerns;
Screening components, including:

Health care
Developmental milestones and potential red flags
Parental risk factors that signal the need for intervention
Nutrition
Medications
Immunizations
Lead screening

Space to note parental input about a child's development (parents are often the first to detect delay);
Anticipatory guidance information;
Referral resources; and
A place to note the comprehensive health care plan and follow-up orders for the child.
Age-appropriate Forms
Click links below to download age-specific forms:
AAP Bright Futures
The Bright Futures Tool and Resource Kit is available from the American Academy of Pediatrics. The materials help health care providers put into practice "Bright Futures: Guidelines for Health Supervision of Infants, Children, and Adolescents, 4th Edition."
The Bright Futures Tool and Resource Kit includes age-appropriate tools for infancy, early childhood, middle childhood, and adolescence. Tools are available in English and Spanish. Medical screening tables are also available.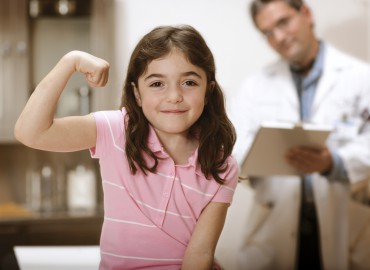 Website Accessibility
Iowa EPSDT is committed to making our information and materials accessible to everyone.
To increase the font size on site pages, hold down CTRL and press + on a PC. Hold down Command and press + on a Mac.