Care for Kids Articles
Search by Keywords
Winter 2023: Contraceptive Methods, Birth Control, Family Planning
Contraceptive Methods and Effectiveness
Jessica Baer Karnell, MSN, WHNP-BC, AGPCNP-BC, University of Iowa Hospitals, Obstetrics and Gynecology
Title X Family Planning Program
Lindsey Jones, MHA, and Sylvia Navin, MPH, State of Iowa Department
of Health and Human Services
Fall 2022: Screening for Sudden Cardiac Death Risk
Recommendations for Screening Children for Sudden Cardiac Death Risk with Sports Participation and Covid-19 Infection
Kira Novakofski, MD, PhD, and Tyler Slayman, MD, Department of Family Medicine, Carver College of Medicine, University of Iowa Sports Medicine
Spring 2022: Immigrant, Adoptee, Refugee Children
Approach to the Care of New Immigrant, International Adoptees, and Refugee Children in the United States
Elizabeth S. Cramer, MD, Clinical Assistant Professor, Department of Family Medicine, University of Iowa Hospitals and Clinics
Winter 2022: Toxic Stress, Adverse Childhood Experiences, ACEs
How Toxic Stress Impacts Children's Health
How Healthcare Providers Can Respond to Toxic Stress
Lisa Cushatt, LMSW, and Sarah Welch, Iowa ACEs 360
Fall 2021: Child Abuse, Vaccine Hesitancy
Child Abuse and Neglect: Recognition, Reporting and Prevention
Erin Brown, DNP, ARNP, FNP-BC, CPNP-PC/AC, and Anne Nielsen, DNP, ARNP, CPNP-PC, Child Protection Program, Division of General Pediatrics and Adolescent Medicine, University of Iowa Stead Family Children's Hospital
Addressing Vaccine Hesitancy
Ana Cary, MD, FAAP, Clinical Assistant Professor, Dept. of Pediatrics, UI Stead Family Children's Hospital
Spring 2021: Food Allergies, Primary Care
Approach to Diagnosis and Management of Food Allergies in the Primary Care Setting
Diana K. Bayer, DO, Clinical Assistant Professor, Allergy and Immunology, University of Iowa Stead Family Children's Hospital Lilian Gonzalez, MD, Fellow, Allergy and Immunology, University of Iowa Hospitals and Clinics Jason A. Cascio, MD, PhD, Fellow, Allergy and Immunology, University of Iowa Hospitals and Clinics
Winter 2021: Telehealth, Health Care Disparity
Telehealth Tips that Benefit the Provider and Patient
Kelly Skelly, MD, Clinical Associate Professor, Department of Family Medicine, University of Iowa Hospitals and Clinics Marcy E. Rosenbaum, PhD, Professor of Family Medicine, University of Iowa Carver College of Medicine
Factors Contributing to Health Care Disparity
Emad Abou-Arab, MD, Clinical Assistant Professor, Department of Family Medicine, University of Iowa Hospitals and Clinics
Fall 2020: Attention-Deficit/ Hyperactivity Disorder, Autism Spectrum Disorders
Evaluation and Management of Attention-Deficit/ Hyperactivity Disorder
Shirley K. Johnson, MSN, ARNP, CPNP, Pediatric Nurse Practitioner and Shruti Tewar, MBBS, MPH, Clinical Assistant Professor, Division of Developmental and Behavioral Pediatrics, University of Iowa Stead Family Children's Hospital
Evaluation and Management of Autism Spectrum Disorders
Shruti Tewar, MBBS, MPH, Clinical Assistant Professor, Division of Developmental and Behavioral Pediatrics, University of Iowa Stead Family Children's Hospital
Spring 2020: Anxiety, Depression, Mental Health Resources, Iowa Pediatric Mental Health Project
Pediatric Anxiety & Depression
Carissa Gunderson, MD, Clinical Assistant Professor, Psychiatry, and Brandon Greenfield, MD, MA, Fellow, Child and Adolescent Psychiatry, University of Iowa Stead Family Children's Hospital
Winter 2020: ENDS, Electronic Nicotine Delivery Systems, Adolescent Vaping
Putting an End to ENDS: How to Address the Public Health Crisis of Adolescent Vaping
Michael D. Colburn, MD, MEd, FAAP Clinical Assistant Professor, Head of Adolescent Medicine and Director of Adolescent Medicine Rotation, University of Iowa Stead Family Children's Hospital
Fall 2019: Concussion, Sport Injuries, Vision Screening
Sport-Related Concussion
Alecia Gende, DO, Fellow Physician, University of Iowa Health Care Sports Medicine and Andy Peterson, MD, MSPH, FAAP, Director, University of Iowa Health Care Sport Concussion Program
Vision Screening in the Office Setting
Pavlina Kemp, MD, Department of Ophthalmology, University of Iowa Hospitals and Clinics
Spring 2019: Hearing Screening
Hearing Screening in the Office Setting
Andrea Reasoner, MD, and Emily Andrews, CCC-A, Center for Disabilities and  Development, University of Iowa Hospitals and Clinics
Winter 2019: Meningococcal B Vaccine
Meningococcal B Vaccine Are you discussing this with your 16 to 23 year old patients?
Ellen Link, MD, University of Iowa Hospitals and Clinics
Volumes 20 to 13
Click on the links below to access a printable copy of any of the available issues. For questions or for more information about newsletter articles, please get in touch with Michelle Johnston at michelle-johnston@uiowa.edu.
20
2013 issues.
19
2012 issues.
18
2011 issues.
17
2010 issues.
16
2009 issues.
15
2008 issues.
14
2007 issues.
13
2006 issues.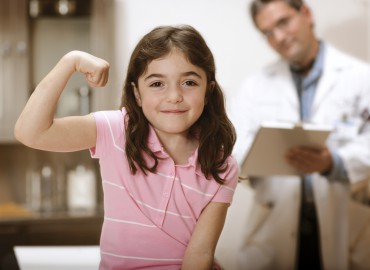 Website Accessibility
Iowa EPSDT is committed to making our information and materials accessible to everyone.
To increase the font size on site pages, hold down CTRL and press + on a PC. Hold down Command and press + on a Mac.