IA Health Link
Medicaid Managed Care
On April 1, 2016, the Iowa Department of Human Services transitioned most Iowa Medicaid members to a managed care program called IA Health Link. Most Iowa Medicaid members are enrolled in IA Health Link, which provides coverage through one of three managed care organizations (MCOs). Providers who care for Medicaid members must contract with the MCOs.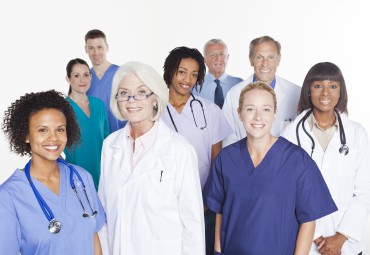 EPSDT Care for Kids
EPSDT Care for Kids is Iowa's Early and Periodic, Screening, Diagnosis and Treatment program for children who are enrolled in Medicaid. Care for Kids services are free to children enrolled in Medicaid. EPSDT services include:
health history
physical exam
growth and development assessment
vision and hearing screening
dental screening and education
immunizations
developmental/behavioral screening
nutrition assessment and education
laboratory tests including blood lead testing
anticipatory guidance
referral for further diagnostic and treatment services
The EPSDT Care for Kids Informing and Care Coordination Handbook is available online.
Grievances and Appeals
Providers may file claim disputes with the managed care organizations (MCOs). Each of the three MCOs includes information about their grievances and appeals policies in their provider handbook or manual. Find these online:
Chapter 14: Grievances and Appeals
AmeriHealth Caritas Provider Handbook
Section VI: Grievances, Appeals and Fair Hearings
UnitedHealthcare Provider Manual
Chapter 4: Grievances, Appeals and State Fair Hearings
Website Accessibility
EPSDT is committed to making all information and materials accessible for everyone.
To increase the font size on site pages, hold CTRL and press + (PC), or hold Command and press + (Mac). Please contact us if you need materials in alternate formats.