IA Health Link
Medicaid Managed Care
On April 1, 2016, the Iowa Department of Human Services transitioned most Iowa Medicaid members to a managed care program called IA Health Link. Most Iowa Medicaid members are enrolled in IA Health Link, which provides coverage through two managed care organizations (MCOs). Providers who care for Medicaid members must contract with the MCOs.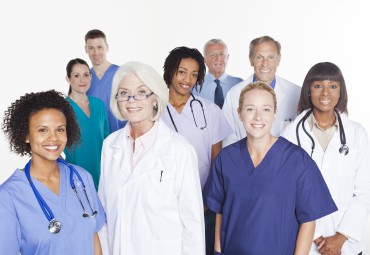 EPSDT Care for Kids
EPSDT Care for Kids is Iowa's Early and Periodic, Screening, Diagnosis and Treatment program for children who are enrolled in Medicaid. Care for Kids services are free to children enrolled in Medicaid. EPSDT services include:
health history
physical exam
growth and development assessment
vision and hearing screening
dental screening and education
immunizations
developmental/behavioral screening
nutrition assessment and education
laboratory tests including blood lead testing
anticipatory guidance
referral for further diagnostic and treatment services
The EPSDT Care for Kids Informing and Care Coordination Handbook is available online.
Prior Authorization
All providers must follow prior authorization requirements for each MCO. Pharmacy drug claim prior authorizations are handled differently. MCOs must handle prior authorizations within 7 days.
Amerigroup
Amerigroup Medical Management:
Phone: 1-800-454-3730
Fax: 1-800-964-3627
UnitedHealthcare
Important Notice
The Iowa Department of Human Services has announced the selection of an additional managed care organization (MCO) to provide services to Iowa's Medicaid members. The new MCO, Iowa Total Care, will begin providing services for members July 1, 2019. Members will be notified when they are able to select Iowa Total Care as their MCO.
For more information, see the IA Health Link FAQs for Members and FAQs for Providers.