IA Health Link
Medicaid Managed Care
On April 1, 2016, the Iowa Department of Human Services transitioned most Iowa Medicaid members to a managed care program called IA Health Link. Most Iowa Medicaid members are enrolled in IA Health Link, which provides coverage through two managed care organizations (MCOs). Providers who care for Medicaid members must contract with the MCOs.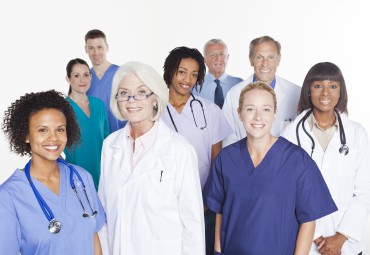 EPSDT Care for Kids
EPSDT Care for Kids is Iowa's Early and Periodic, Screening, Diagnosis and Treatment program for children who are enrolled in Medicaid. Care for Kids services are free to children enrolled in Medicaid. EPSDT services include:
health history
physical exam
growth and development assessment
vision and hearing screening
dental screening and education
immunizations
developmental/behavioral screening
nutrition assessment and education
laboratory tests including blood lead testing
anticipatory guidance
referral for further diagnostic and treatment services
The EPSDT Care for Kids Informing and Care Coordination Handbook is available online.
Prior Authorization
Amerigroup
Amerigroup Medical Management:
Phone: 1-800-454-3730 (TTY 711)
Fax: 1-800-964-3627
UnitedHealthcare
Important Notice
Amerigroup Iowa has been building its capacity to take on new IA Health Link members since the withdrawal of AmeriHealth from the state's managed care program last fall. Members, who were temporarily transitioned to Fee-for-Service at that time, began coverage with Amerigroup on March 1, 2018. New members, whose effective date of coverage begins May 1, 2018 or later, will be able to choose Amerigroup or UnitedHealthcare. For more information, see the IA Health Link FAQs for Members and FAQs for Providers.