Billing & Coding
This website provides information about billing and coding for:
Comprehensive EPSDT preventive medicine exams
Developmental testing
Autism screening
Adolescent depression screening
Alcohol and drug use screening
Emotional/behavioral screening
Diagnosis
Please visit our Billing & Coding page to find more information.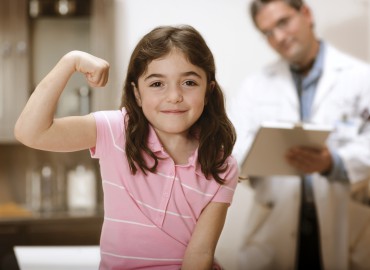 Iowa 1st Five Initiative
Healthy Mental Development
The 1st Five Healthy Mental Development Initiative is a public-private partnership bridging primary care and public health services in Iowa. The 1st Five model supports health providers in the earlier detection of social-emotional and developmental delays and family risk-related factors in children birth to 5 and coordinates referrals, interventions and follow-up.
Visit the 1st Five website to find links to resources for professionals and parents, program materials and videos, and links to related information.
Resources for Early Brain Development
The website, a part of the American Academy of Pediatrics, focuses on Early Brain and Child Development. It provides basic and advanced information on this topic.
"Promoting Early Brain and Child Development (EBCD): Building Brains, Forging Futures" online course.
This website has brief videos, lectures on video and written briefs which cover the areas of pediatric brain development and the science of children's social, emotional and behavioral development. Special attention is given to the interaction between the environment in which a child develops and the impact on the developing brain.
Resources for Special Needs Populations in the Medical Home
Adoption
Immigrant Screening
Genetic Disorders
General
Specific Genetic Conditions
Other Disorders
Useful Websites
​​​​​​​​​​​​​​​​​​​​​​​​​​​​​​​​​​​​​​​​​​​​​​​​​​​​​​​​Bright Futures is a national health promotion and prevention initiative for infants, children, adolescents and their families, led by the American Academy of Pediatrics.
The Medical Home Portal is a unique source of reliable information about children and youth with special health care needs (CYSHCN), offering a "one-stop shop" for their:
Families
Physicians and Medical Home teams
Other Professionals and Caregivers
EPSDT Newsletter
Iowa's EPSDT program publishes its "Care for Kids" newsletter three times a year, as a collaborative effort of the Iowa Department of Human Services, Iowa Department of Public Health, and the Center for Disabilities and Development at the University of Iowa Hospitals and Clinics.
Subscribe to the EPSDT "Care for Kids" newsletter
Iowa EPSDT will continue to print and mail the newsletter, and a new electronic version will be available by email soon. Use the sign-up form at the bottom of this page to subscribe.
Visit our Care for Kids newsletter page.